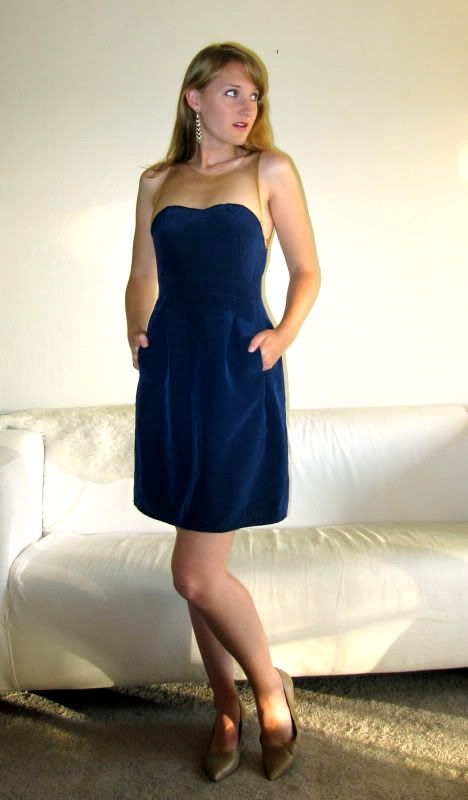 I guess I'm on a bit of a Macaron kick, but I just had to post this variation that Meghan emailed me! She used a sheer tulle for the top yoke and of course made it sleeveless. She says, "It's a little variation on the strapless dresses that always slip down on me!"
So creative. And what a stunner, huh?
You can see more at Meghan's blog, Sew Happy Clothes.